Porto Koufo
The port of Porto Koufos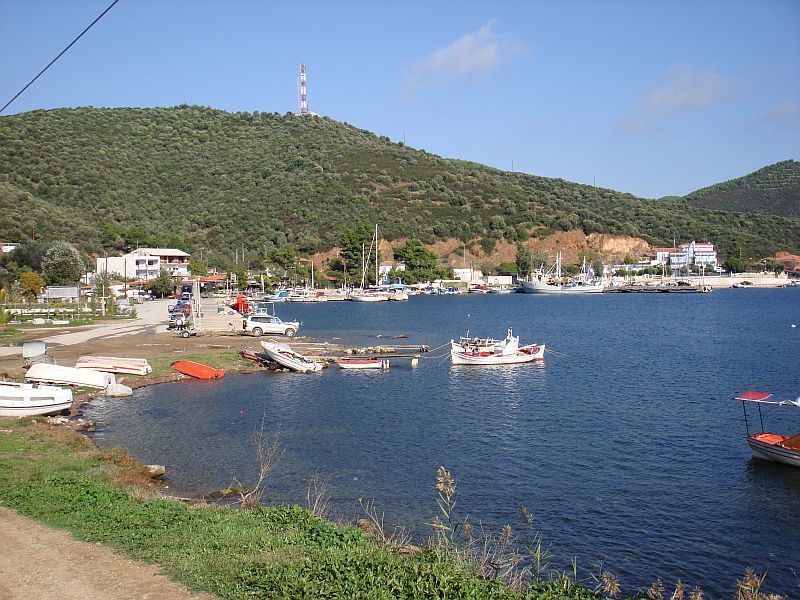 Porto Koufo is the biggest and safest natural harbour in Greece. Porto Koufo offers a calm mooring for fishing boats and yachts in all weathers. Thucydides refers to it as 'the deaf harbour', i.e. so well protected one cannot even hear the sea. Its steep rocky coast has many caves, one of which, on the southeast side of the entrance, can be reached by boat. The little village have the best fish tavems.
Sights
•    The southernmost cape "Kartalia" of Sithonia, an area very dangerous for navigators, but very impressive as a landscape. The coast is rocky and the cliffs stand vertical to a height of more than 100 meters. The name of the cape comes from the hawks that used to have their nests in inaccessible crannies in the cliffs.

The fortification that was constructed by the Germans during World War II. Also preserved are the underground chambers and the platforms on which they set the machine guns.


You can't miss that in Porto Koufos


While scuba-diving explore the underwater cave "Erica" and admire the old iron Turkish pirate shipwreck. The sea depth ranges from 10 to 35 meters